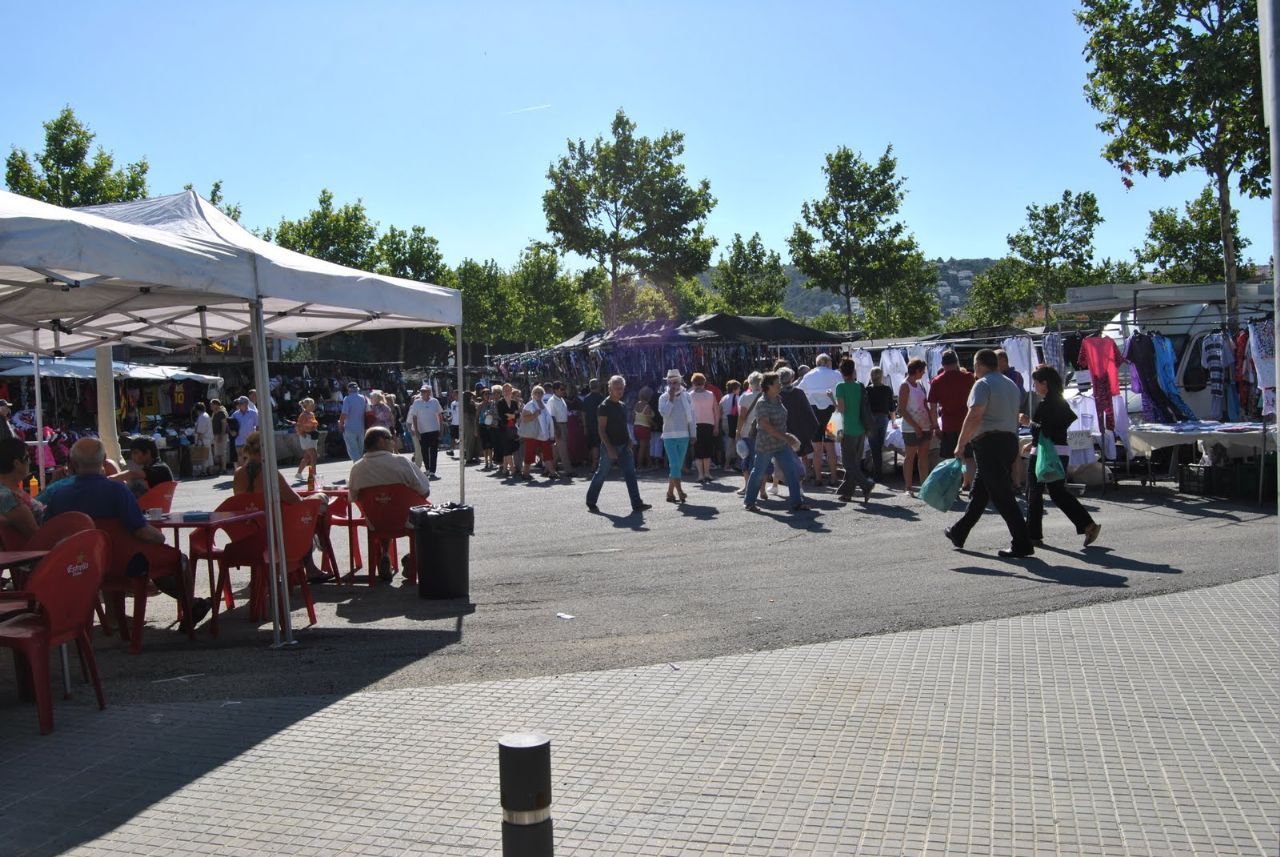 THE ROSES MARKET: EVERYTHING YOU NEED TO KNOW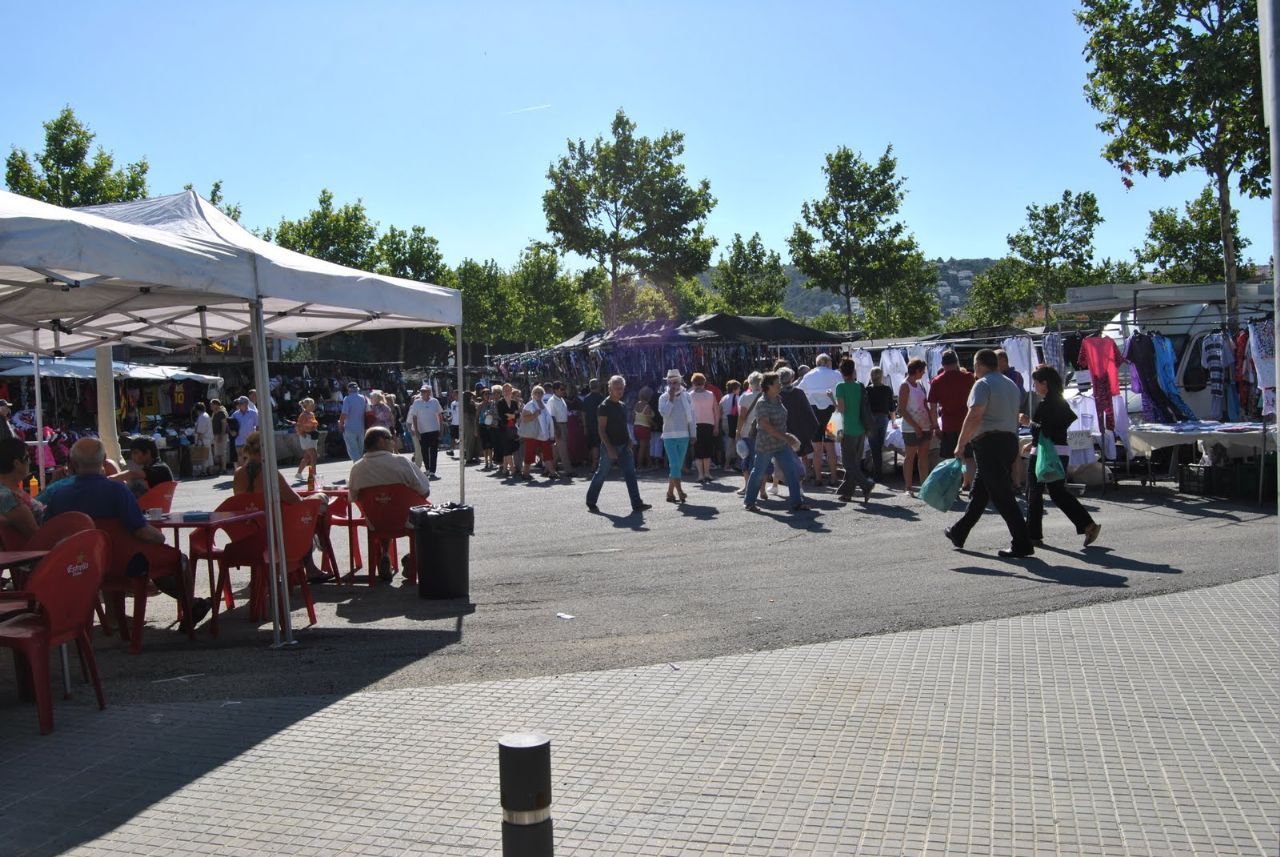 Every Sunday morning the Roses Market is held in Roses.
A market that you should not miss if you visit the village and look for things at a good price.
Why can't you miss it?
DISCONNECT AND SPEND A GOOD MORNING IN FAMILY
The market is held every Sunday morning from 9 am to 1 pm. So if you are going to visit Roses a weekend is perfect.
It is the ideal place to visit those summer days once you have taken a good dip in the beach.
Or better yet, visit it at the least peak hours and then enjoy the beach.What I like most about the market is the environment.
It is always full of tourists and inhabitants of the town who walk the stops in search of objects at a good price.
Even many visitors come only to Roses to visit the market and spend the day.
WHAT CAN YOU BUY IN THE ROSES MARKET?
In this market you will find many interesting products. Depending on what you are looking for, of course. Below you have a series of objects that you will find in the market:
- Clothing of all kinds: to fix, comfortable summer clothes, cheap shirts for 3 euros or less, hippie pants, among other clothes.
- Shoes: From sports shoes, flip flops, sandals to other types of shoes depending on the time you visit the market.
- Summer products: Beach towels, pareos, toys for the little ones, hats, etc.
- Counterfeits. We are not in favor of it, but you will find fakes of all the typical brands. From pants, shirts, sportswear to slippers.
- Sewing fabrics, bedspreads and sheets, scarves, bags, belts and all kinds of accessories.
- Products for the kitchen: Crockery, pans and pots, souvenirs and more household items.As you can see, there is something for everyone.
From the one who seeks to renew his closet to the one who wants to renew his entire floor.
CAN YOU EAT SOMETHING ON THE MARKET?
Of course, by eating you can eat inside the market itself. There are two food stalls if you are looking for a quick sandwich. Although you also have different bars around the market, such as:
- Snack Raúl cafeteria.
- Mortadelo Bar. 
- El Olivar.
- Pizza Tutto.
And a couple of restaurants like:
- Cal Castanyer.
- Sal and Pebre.
HOW TO GET TO THE ROSES MARKET?
Getting to the Roses market is quite easy.
From ACP Immo Roses we recommend you enter through the so-called Ronda de Circumval·lació.
Another option would be to enter the beach and look for parking near the Ciutadella.But think that the market is next to Ciutadella de Roses. So it will not be easy to find parking.
As you can see, it has no loss. The closer to the market the more cars and people you will see.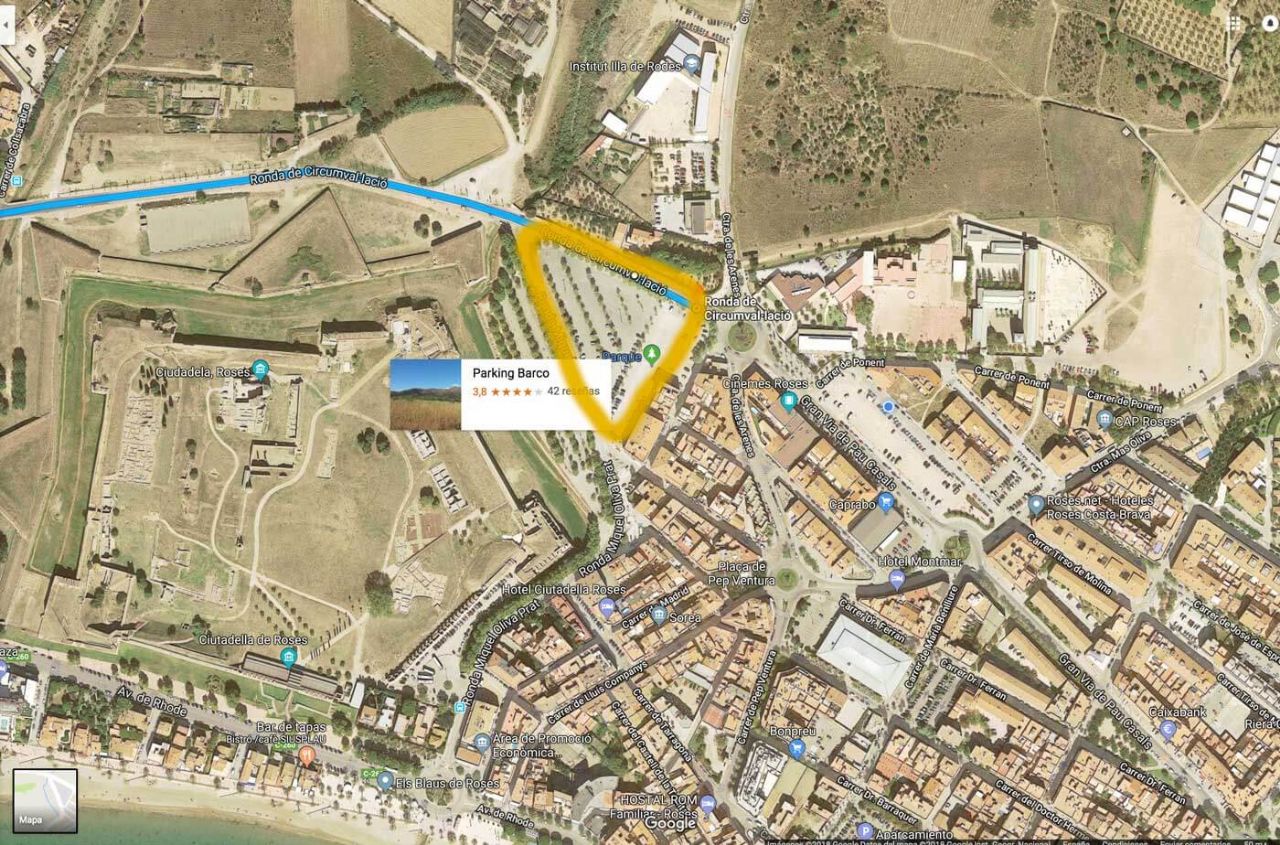 A good trick in case you get lost, we don't believe it, would be to ask for the Roses Market or to follow the crowd.
WHAT CAN BE DONE NEAR THE MARKET?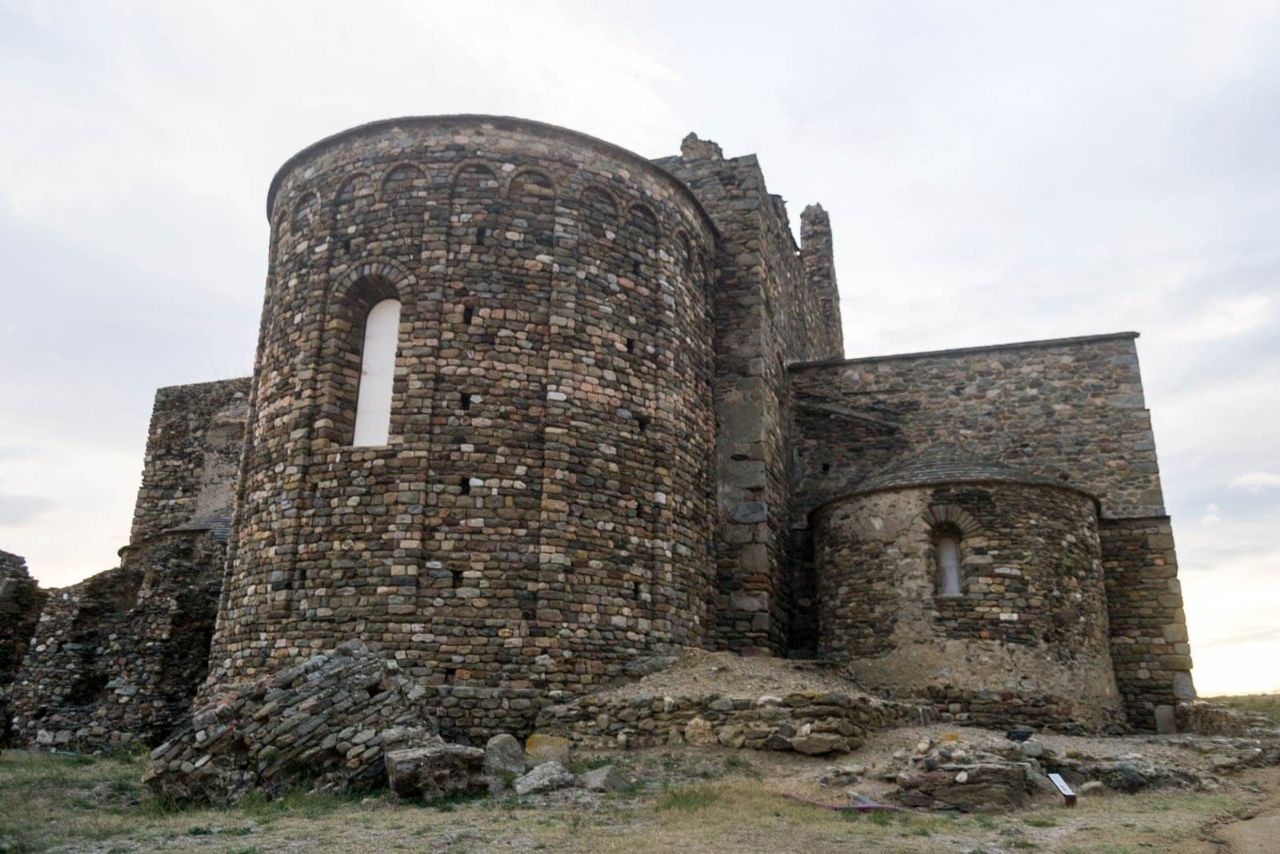 There is a wide variety of things to do near this local market. Although they will vary depending on the time of year you visit it.
We recommend you visit the Citadel of Roses, the Trinitat Castle or take one of the many excursions around Roses.
ARE THERE OTHER MARKETS IN ROSES?
Yes. There are currently 3 markets in Roses. Being only a fixed one.
The Roses Market or covered market is the main municipal market of Roses. In it you will find above all stops of meat, fruit, fish and even prepared dishes.
But if we talk about Sunday markets we have 2. The main one is this, the one that everyone knows as Sunday Market.
But there is another that is next to the central market that is the Fruit Market. Where you will find fruit of excellent quality at a very interesting price.
Formerly there was the medieval market of Roses, but unfortunately it is no longer celebrated. And within the town there is no other resemblance, not even of antiques.
In the area, the closest thing we find to this market is the Medieval Market of Castelló d'Empúries. This is beautiful and is celebrated every year in mid-September.
Although it is not a market as such, we also have the Rose Fair where there are craft stalls. It is a beautiful celebration that takes place in early June.
DATA YOU SHOULD KNOW IF YOU THINK TO VISIT THE MARKET
- The Market opens at 9 am and after 1 pm it starts to collect everything.
- The market is held every Sunday of the year except if it touches an important holiday.
- The street where the market is located is Carrer Miquel Oliva Prat. Below you have a link with the directions to reach the market.
- If it rains it is possible that many stops are missing or half mounted. A normal day is around 220 stops. As you can see there is much to go.
- In summer the market is very hot, so you must anticipate that heat. Cap and water can not be missing in your luggage.
- Because it is so hot we recommend visiting it first thing in the morning or during less burdensome hours, such as from 12 to 13h. What could you do during that dead time? How about knowing some of the best beaches in Roses?
- On the same Sunday another market is held in Roses which we call the Fruit Market. Where you will find fruits, vegetables, sausages and plants. It is located next to the Covered Market and is ideal if you want to buy a good ham.
- We do not consider this market dangerous, but in days with a lot of affluence it is better to safeguard valuables such as the camera, mobile phone or wallet. Put your bag in front.
This is all for today, from our real estate agency in Roses we wish you a beautiful day and if it's Sunday, much better. Hopefully you like this beautiful local market!