Welcome to ACP Immo Roses
ACP Immo Roses is a Real Estate Agency of Costa Brava and offers in Roses and Empuriabrava apartments and houses with fantastic sea views.
BUY YOUR HOUSE IN ROSES WITHOUT COMPLICATIONS
If you are thinking of buying an apartment in Roses or buying a house in Roses, do not hesitate to contact us.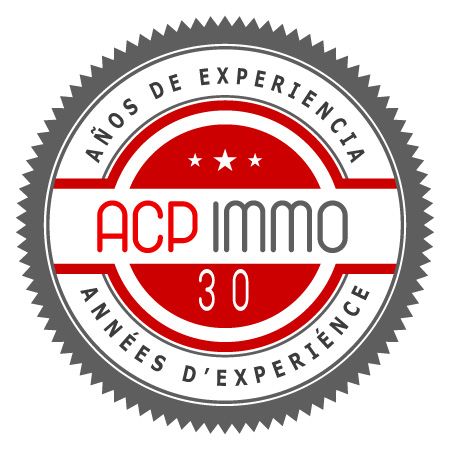 - In ACP Immo Roses we have the experience you need in the real estate sector. We adapt to what you need to give it to you.
- We work with your goals and we squeeze our possibilities to the fullest.
- We want you to be happy in your new home. A happy customer is the biggest success for us. A motivation to continue doing our work.
In ACP Immo Roses we want to help you find your ideal home.
LOOKING FOR APARTMENTS FOR SALE IN ROSES?
You are in the perfect place!
ACP Immo Roses was born to facilitate the process of buying a property in the town of Roses. We specialize in real estate management in Roses and in the sale of villas and flats.
We want you to be clear about what you need and what you are looking for. From there, we will look for that apartment or house that meets your needs.
We have in our portfolio of properties a selection of apartments in Roses that we are convinced will cover your requests.
We specialize in buying and selling apartments for sale in Roses and Empuriabrava. And this experience allows us to advise you on what is the best home for your family.
Get in touch with our Roses real estate agents.
We will be happy to help you buy or sell exclusive properties in Roses and other nearby towns.
HOUSES AND APARTMENTS FOR RENT IN ROSES
We have in our portfolio apartments for rent in Roses. We know the needs of the market and we want to offer you a better real estate service in the area.
If you are interested in a rental in Roses for the whole year or just a seasonal rental you can contact us at 683 44 41 45.
From ACP Immo Roses we will manage the entire rental process so that you only have to worry about enjoying your new home.
We are your rental agency in Roses!
HOUSES FOR SALE IN ROSES AND EMPURIABRAVA
If you are interested in buying a house in Roses or buying a villa in Empuriabrava contact us. We have the perfect house for you and yours!
We have houses for sale in Puig Rom, Canyelles and Almadrava, Els Grecs, Mas Matas, Mas Fumats, Mas Busca, Mas Oliva and of course we have houses for sale in Santa Margarita and Roses center.
REAL ESTATE SERVICES
We offer real estate services to individuals with the aim of helping them in the purchase of a home. We want to help you throughout the purchase process. Our mission is to get the property of your dreams.
We offer you a complete and personalized real estate service, maintaining a close and personal relationship. In our real estate located in Roses, we will take care of protecting your interests and find the property you are looking for
In ACP Immo Roses we look for your happiness and we know that the complications in the buying or selling process are not part of it. Therefore we will manage the whole process so that you only have to take care of opening the champagne and enjoy your new home.
To know more about our town and the real estate market in the area, we have a real estate blog focused on Roses where you can find information about the town, parties, places, information to buy a property in Roses, etc. We invite you to take a look.
WHERE WE ARE?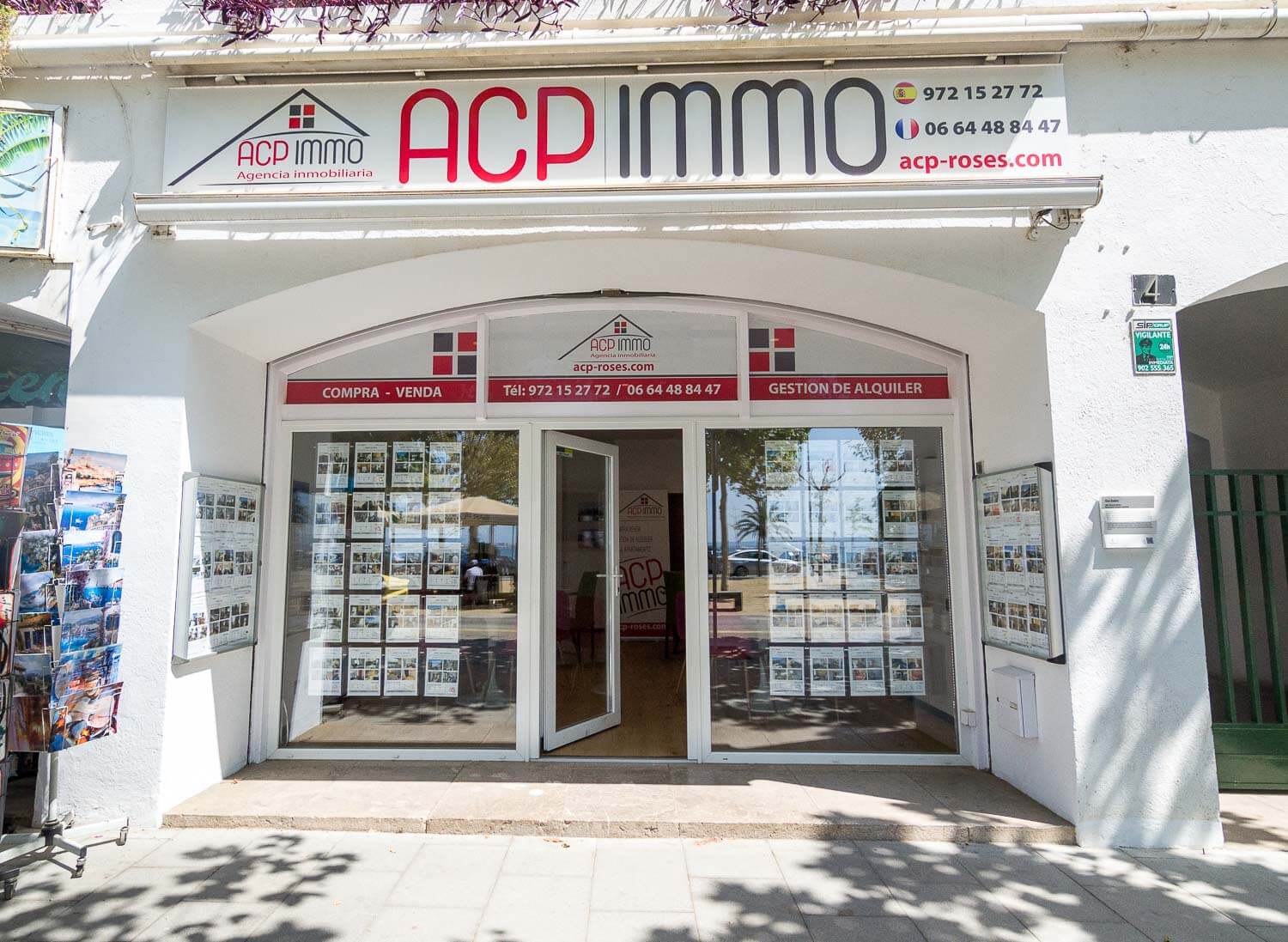 Our real estate agency ACP Immo Roses is located in Roses, Costa Brava. We are located near the Town Hall of Roses, at the entrance of the town. Exactly on Avenue de Rhode, in Plaça de Catalunya, 4.
We enjoy one of the best locations around Roses to be close to you.
Our schedule is:
Monday 9:30 am - 7:00 pm
Tuesday 9:30 am - 7:00 pm
Wednesday 9:30 am - 7:00 pm
Thursday 9:30 am - 7:00 pm
Friday 9:30 am - 7:00 pm
Saturday 10:00 am - 6:00 pm
Sunday closed
We are in Plaça de Catalunya, 4. 17480 ROSES50 meters before the Mayor of Roses.
WE WAIT FOR YOU AT OUR ROSES OFFICES!
ACP IMMO ROSES SL
Plaça de Catalunya, 4
17480 Roses

(Girona)