Company info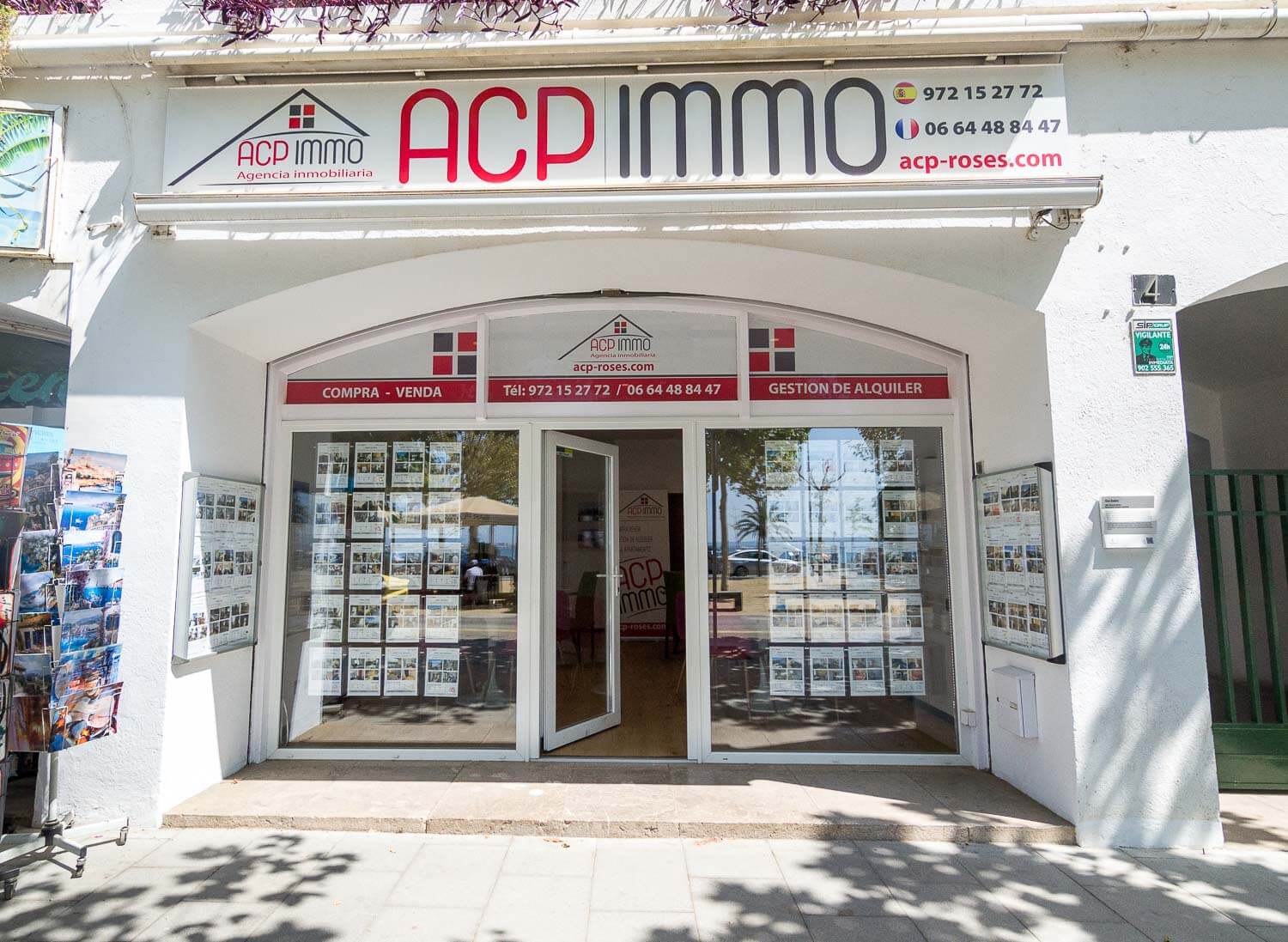 ABOUT US
We are a real estate company with years of experience in the sector, that manages the purchase-sale and rental of real estate locates in the Roses area. The choice of a property is a very important decision not only for the great economic investment that its supposes, but because emotional aspects, take place at the time of deciding will be your home.
For these reasons, our main objective is to guarantee your satisfaction and provide security when purchasing a property.
We protect your interests and we always keep in mind your wishes, dreams and needs, so that the acquisition of your property, is carried out efficiently and quickly.
For this, our real estate company, has a team of experts in the real estate sector with a wide knowledge of our area in order to offer you the best  services to find exactly the property you are looking for.
Services in ACP IMMO ROSES
* Human Team: We are a group of professionals and experts in the real estate sector. We always listen  your needs and requests, to provide you personalized advice and attention, to make your project come true! If you win, we too!
* Legal Team and Tax Advice: Valuation and evaluation of any kind of properties.
* Architecture Service: manages among other services, reform and repair projects and maintenance of the property.
* Management and Procedures: assessment and evaluation of any type of property. Contract writing, title deeds and any kind of procedures. Notarial and register services. Mortgage management according to the best market conditions.
* Administrative Service, in charge of processing energy certificates, identity cards, blue bulletins, cards (identification number for foreigners) ... etc.
* And if you want to sell or rent your property, we offer the following services: situation of the real estate market in the area. Appraisal and evaluation of the property. Photographic  report in order to document your offer and make it attractive. We administer your property offer in our property portfolio. We offer it by internet too. Notary and Registry Services; writing contracts, property title and procedures in this regard.
WHERE WE ARE
Located in Roses, one of the largest and most beautiful bays in Europe, 20 mn from the TGV, 40 mn from Girona airport, 50 mn from Perpignan. The Costa Brava is a beautiful area to lose yourself in, its beaches and coves with crystal clear water, its canals, the Cap de Creus Natural Park, the Aiguamolls del Empordà, its numerous megalithic monuments and the Albera mountain.
Roses and its cultural offer, the Castle of La Trinidad, the Ciutadella, its festivals and traditions. The sports offer, where you can practice sports such as kayaking, sailing, scuba diving, horse riding, karting, parachuting, golf, etc.
The gastronomy and its wine culture.
His thousand reasons to get lost doing visits and excursions. The sea, the mountain and its people make of  this corner a good place to decide to have your home.
acpimmoroses@gmail.com     Tel. +34 972 15 27 72   www.acp-roses.com/gb/